"And this gospel of the kingdom shall be preached in all the world for a witness unto all nations..."Matthew 24:14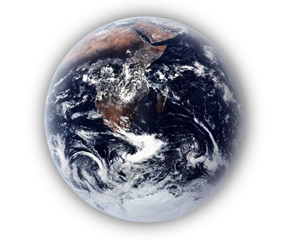 The people of the Bible Baptist Church have a heart for the lost, not just in our local community, but also around the world. Under the leadership of Pastor Redick, the Bible Baptist Church now supports thirty-five mission works, some local and many abroad.
This is a unique ministry as it is totally financed by faith. Every year, the people, as individuals, ask the Lord what amount He wants them to give. We begin praying about this event weeks in advance. During our Missions Conference, forms are passed out to those who wish to participate. There are no names on the forms, just the amount that the Lord impressed on the individual's heart to give.
From those forms we know our projected designated giving to missions for that year. Each year the monetary amount has dramatically increased. Last year we had more given than that which was pledged.
We are excited about missions here at the Bible Baptist Church!

Warren Storm - Bus Ministry
Robert Smith - Barbados 
Courtney Godsoe - Philippines
Joe Elwell - America
Xavier Lopez - Bolivia
Missions Conference BBC
Bus Ministry - Fayette County
Randy Johnson - First Bible International
Robert Tully - Brazil
Keith Hamilton - Ireland
Darrell Ratcliff - Mexico
Srichand Horn - Thailand
Harry Rasquinha - India
Roger Napper - Rock of Ages Prisons
Damon Matacchiera -Zambia
Justin Williams - England
Jeremy Witte - Ontario, Canada
Chris Eckels - Australia
Missionaries to Russia
Jim Campana - Mexico
Aaron Hiltibidal - Romania
Christian Law Association -America Mike Morrisey - Philippines
Nathan Owens - S. Africa  
Wesley Palla - Brazil
Zachary Werner - India
Bill Hardecker - Philippines
Josh Wormley - East Africa
Samuel Owens - Republic of Georgia
Elias Dilemg Alullutom - Kenya
Basem Atrmiz - Algeria
Madi Project - Uganda /Ken Fielder - World View
Bible Literature Missionary Foundation - Bible Printing
Mike Payton - Nicaragua